Flemming Toft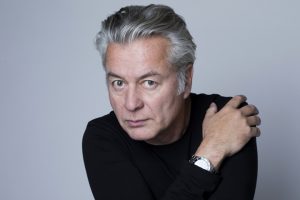 Background
PhD Student in Management at the University of Antwerp


International Master – Leadership and Innovation in Complex Systems
(

Copenhagen Business School, DPU & Learning Lab Denmark)

Certified Procesconsultant (Copenhagen Coaching Centre)

Advanced Practitioner – Cognitive Edge

Certificeret Coach

Lecturer – International Diploma in Leadership


Development Consultant


Partner in own companies – software development and digital identity


Managing Director – Danish branch of leading European digital music distribution


Marketing Manager for the Danish Department of European Leading Online Music Store


Jazz musician, composer and music teacher
Thomas Hass  – partner. Saxophone player, composer and bandleader

Thomas Hass gained a foothold on the Danish music scene as a member and co-initiator of the Hardbop Quintet Page One, who in 1987 won the "International Jazz Federation" competition for young European jazz bands in Leverkusen, Germany. In the group were talents like Thomas Blachman, Lennart Ginman, Henrik Bolberg and Erik Ørum von Spreckelsen, and they have released two albums live from Montmartre (Nørregade / Copenhagen) and Ronnie Scotts in London, respectively.
Thomas has released four acoustic jazz albums under his own name and seven albums under other project names. He has been touring and recording with several jazz ad hoc groups such as "Jazz Visits": Jerry Bergonzi, Thomas Hass, Jesper Lundgaard and Alex Riel. In 1997, he studied for two years at Bob Brookmeyer at the Rhythmic Conservatory of Music in Copenhagen.
In parallel (2000-2006) Thomas participated in three albums and was touring more than 250 concerts in Europe, Canada, Japan, South and Central America with the Frankfurt / Santiago (CH) based electro-Latin group "Senor Coconut" aka Atom, the German musical mastermind Uwe Schmidt.
In August 2012, he received his first major international assignment – composing music for the first season (8 episodes) of the English-language but French-produced crime "JO" with Jean Reno (Deep Blue, Leon, Mission Impossible, etc.) and written by Rene Balcer (Law & Order, Criminal Intent). In parallel, he is constantly composing for his groups "Thomas Hass Quartet", "Trio's & Beyond" and "The Miracles". For more information about:

 

Thomas Hass Christensen